Effortless Vertical Transport with Cargo Lifts
Heavy-Duty Vertical Mobility
Cargo lifts stand as robust material conveyors, designed to seamlessly transport diverse production materials, machinery, vehicles, pallets, and forklifts across different floors. Perfectly suited for commercial spaces, warehouses, industrial complexes, and more, cargo lifts serve a myriad of industries.
Customizable Capacity and Range
From 1 ton to 50 tons, our cargo lifts offer a broad capacity spectrum. Tailor your solution with a wide range of table sizes, accommodating up to 6 stops and reaching heights of up to 30 meters.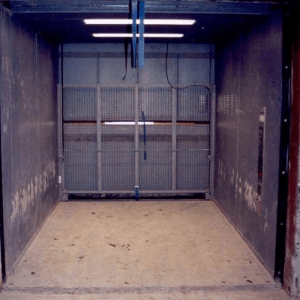 Elevator Door Varieties for Seamless Access
Single-Speed Side Open: A sleek and common choice, this single panel door style swings open to one side. Ideal for optimizing space or achieving a seamless look.
Single-Speed Center Open: With two panels opening at the center, this style offers an elegant entrance reminiscent of a gate. Perfect for multi-elevator buildings, it requires slightly more space.
Two-Speed Side Open: Two panels stack within the elevator opening, offering a unique twist on the side open style. Panels collapse to a single space when the door opens.
Two-Speed Center Open: Combining elements of the above styles, this door comprises four pieces that open to both sides. It's perfect for accommodating large groups, substantial freight, or wide items.
Elevate your material transport with our versatile cargo lifts, offering heavy-duty performance and flexible door options for seamless access. Whether it's warehouses, industrial setups, or commercial complexes, our cargo lifts redefine vertical logistics.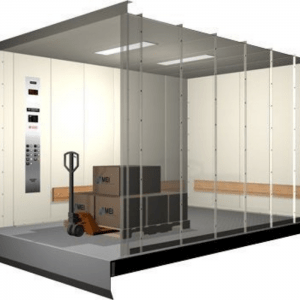 Ready to Elevate Your

Experience

?
Unlock seamless vertical mobility with Pioneer Elevator Engineers. Contact us today for expert elevator and escalator solutions.